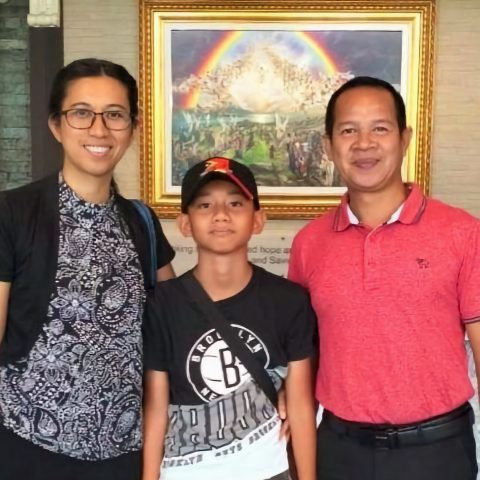 Welcome To Our New Principal!
Meet Janette Lonoza and her family!
Janette is our newest educator at Harrisburg Adventist School.
Although originally from the Philippines, she joins us from the island of Timor Leste. Janette served as principal of the Timor-Leste Adventist International School, for the past eight years.
She has a passion for families, children, and youth & has experience teaching Master Guide classes and developed/ conducted programs for at-risk children, families & young women, to help them become more confident in who they are, in Christ.
As a parent you want the best for your child.  
And as teachers, so do we!
We believe that the best education results when Christ is at the center of all we do, the Bible is our foundation and students learn through a whole child approach––nurturing their growth spiritually, academically, physically and socially.  We invite you to visit us and learn more about how this happens at our school.
---